Welcome to us
Far from people, close to nature and surrounded by luxury. You will experience all this and much more with us. Surrounded by nature, clean mountain air and beautiful forests and peaceful silence all around you. Immerse yourself in the wonders of nature and waken your senses. We look forward to hosting you at Apartments Bílá 188.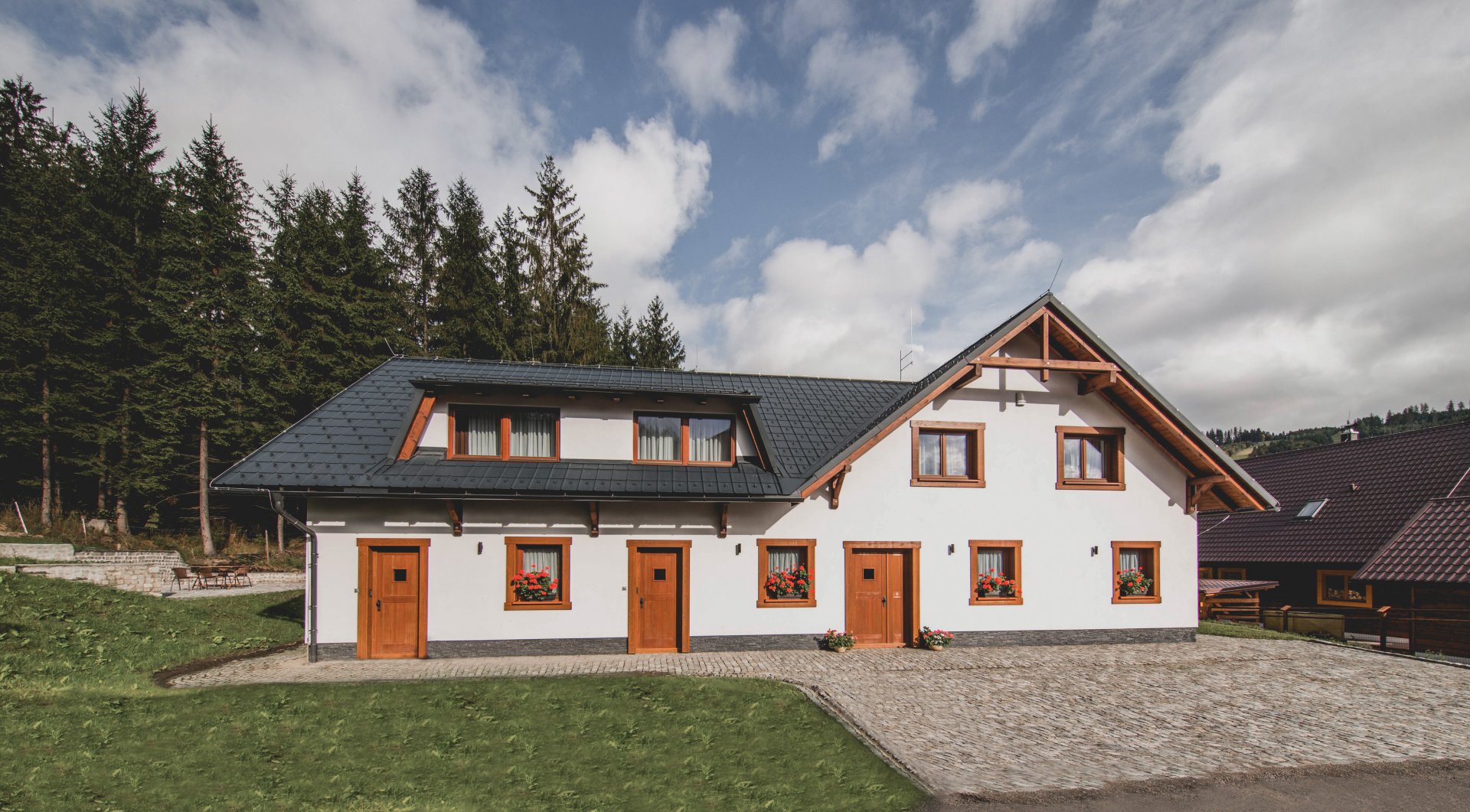 Where you stay
We invite you to take a break from everyday hustle and bustle. Enjoy your holiday in a remote setting with all the accommodations you need. Choose between a spacious duplex or smaller Premium apartment. Each unit is furnished with beautiful, natural hardwood giving you the feeling of nature inside and out.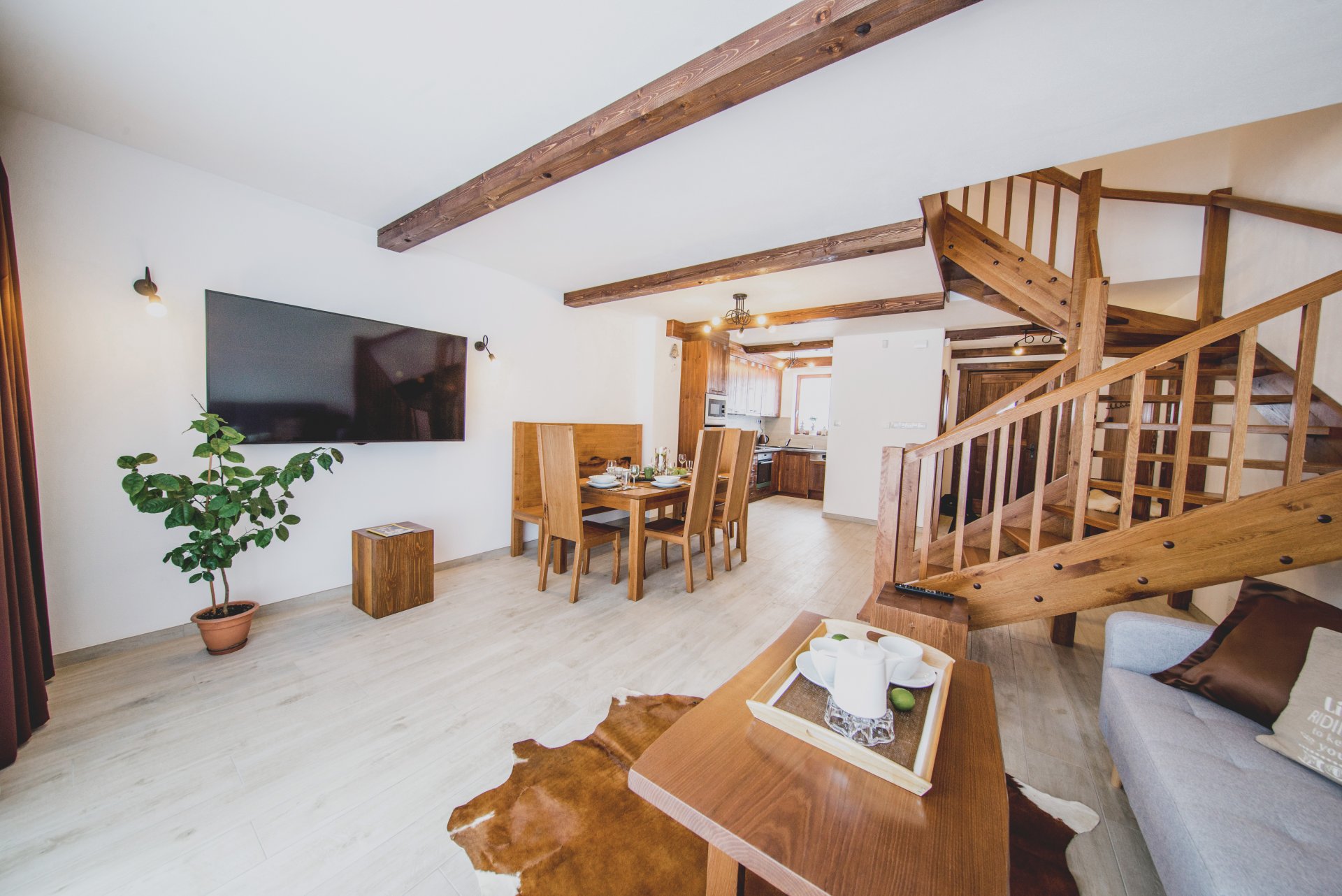 Summer Experience
No matter who you are, the activities and sites of the Beskydy Mountains are sure to entertain you for your entire visit.  Summer in these unbeatable mountains offer a picturesque landscape for the most passionate tourists. For family fun, the Beskydy Mountains offers hiking/excursions, blueberry picking, relaxation in the garden and outside barbeque grilling.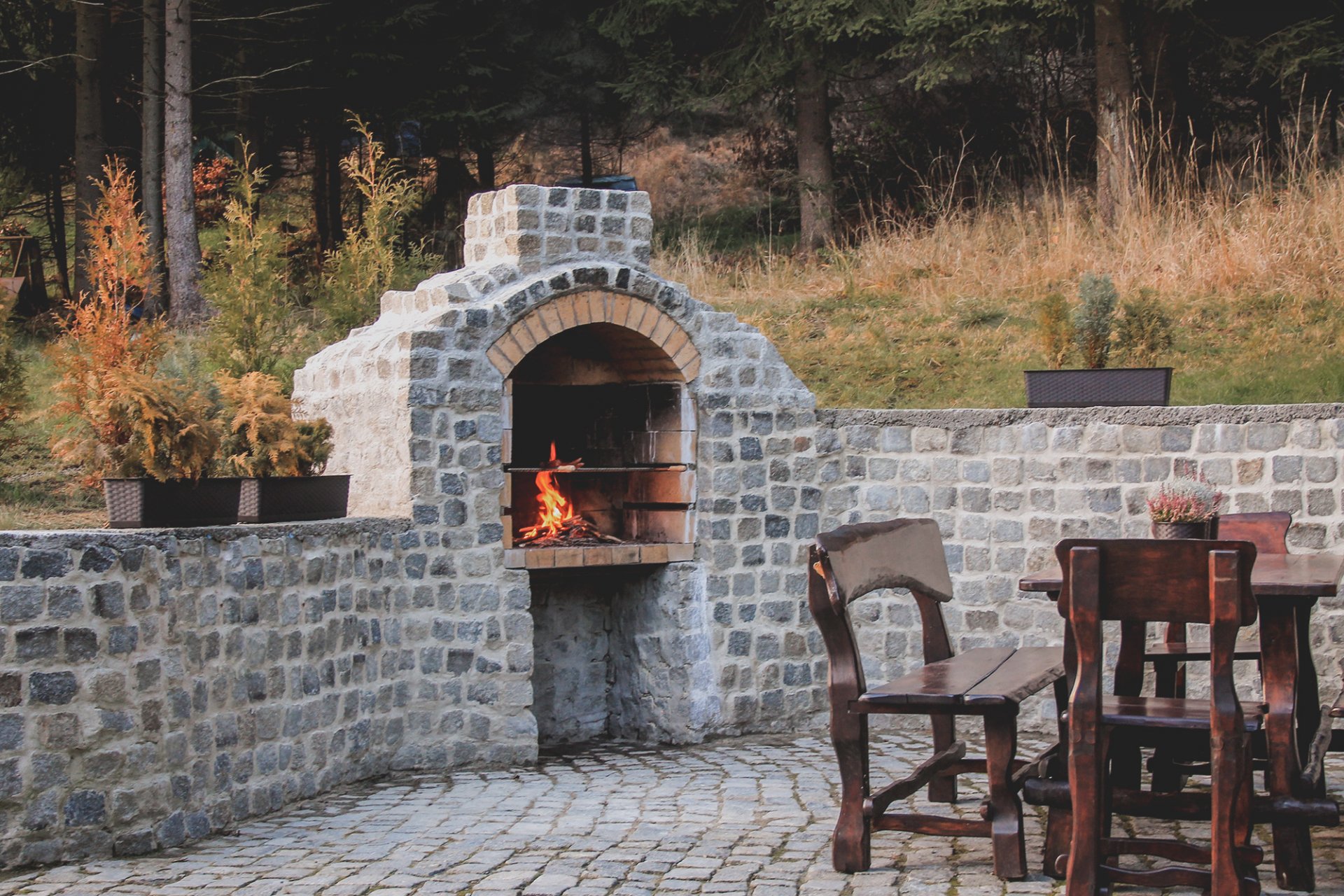 Winter Experience
There is nothing quite like the winter in the Beskydy Mountains; a one-of-a-kind experience. Hit the snowy slopes for downhill skiing. Strap on your cross-country skis or snowshoes to explore the countryside. Enjoy tobogganing or walking in the winter landscape. No matter your adventure, the scenic and picturesque Beskydy Mountains are calling you to come play.